$

5.00
First Law of Mad Science - Issue #6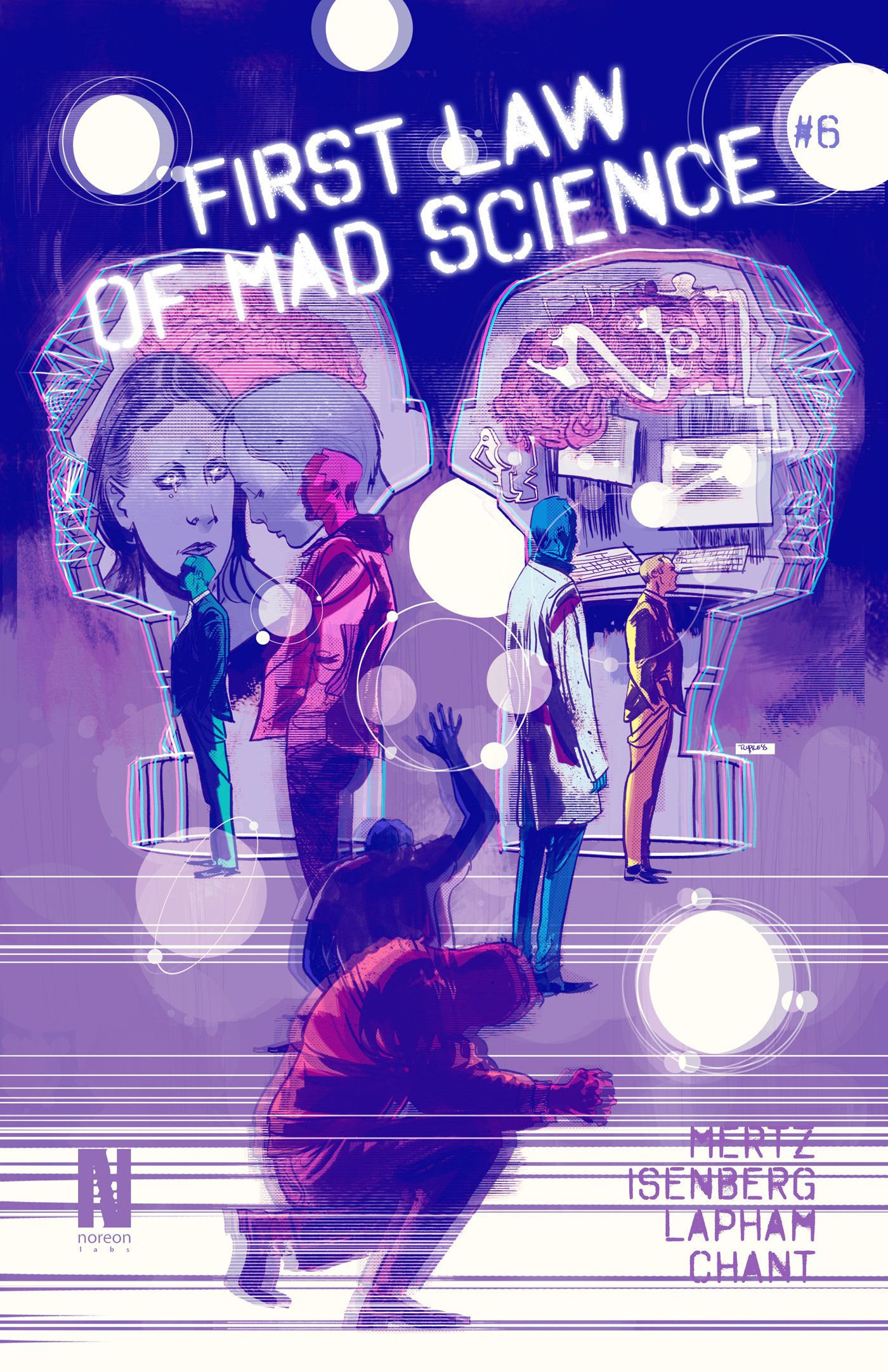 Over the course of his career, super-scientist inventor George Baker has changed the world several times over with the help of his team at Noreon Labs. Edward Varius has been Baker's right-hand-man and second-in-command
for all those years.
When their most recent invention, retinal implants known as "Cyber-Eyes," starts malfunctioning in bizarre and inexplicable ways, Baker is sent on a globe-trotting hunt for answers that lead him to
a monstrous and explosive encounter aboard
a supersonic train.
Meanwhile, Varius reflects on the past...